Leveraging the strengths of both companies, Brave Group will further promote its platform business utilizing cutting-edge technologies! The integration will bring the total number of Brave Group companies to 13.
Brave group has announced the business integration with D1, a company specialized in XR/IoT application development, database design and development, CG content creation, and the operation of motion capture studios. D1 is now a subsidiary company of Brave group.
In addition, Brave group has announced the new management structure for its subsidiary company that operates metaverse businesses, MetaLab.
– Background of The Business Integration
Brave group's mission is to "strike wonder in 8 billion hearts". To do so, we have been working mainly in three fields of business towards the whole world. The IP business consisted of the next generation virtual esports project "Vspo! (*1)", and the virtual music label "RIOT MUSIC (*2)". Secondly, the platform business which runs a virtual academic town "ME Campus (*3)" using our original metaverse engine "Brave Engine (*4)". Finally, the incubation business, which runs an esports school "CR Gaming School (*5)" and develops emerging areas using AI and Web3 technology.
Since the beginning of this year, in addition to the establishment of several overseas offices, we have been working on an aggressive growth strategy that includes global expansion, mainly in the IP business, by holding virtual talent auditions for the English-speaking, Chinese-speaking, and European markets.
Brave group has announced the business integration and D1, a company specialized in XR/IoT application development, database design and development, CG content creation, and the operation of motion capture studios. D1 is now a subsidiary company of Brave group.
We have had a business partnership with D1 previously in our metaverse business. We have come to this business integration based on the judgment that we can aim for further business growth, including the creation of new businesses, by further strengthening cooperation and sharing knowledge and management resources of both parties in the course of business collaboration.
As of today, Brave group will have a total of five subsidiaries as a result of the business integration.
(*1) Vspo!: https://vspo.jp/
(*2) RIOT MUSIC: https://riot-music.com/
(*3) Brave Engine: https://metalab.co.jp/brave-engine.html
(*4) ME Campus: https://mecampus.org/
(*5) CR Gaming School: https://cr-gs.jp/
– About the New Management Structure of MetaLab
MetaLab was established in April 2022, and Keito Noguchi, the representative director of its parent company Brave group, had been holding two posts concurrently, but Yuichi Kita, a former representative of MetaLab from its establishment, will take over as representative director from October 2023.
In addition, Kenta Takubo, who has headed the Ameba Pigg division at CyberAgent since 2013 and the online coaching business for "Study Sapuri" at Recruit since 2017, will become a director on November 1, 2023.
In addition, Tsuyoshi Hanzawa, the president of D1, and Jun Funabashi, a director of Brave group, will also join MetaLab's board of directors. The strong management structure will promote MetaLab's business even more.
| | | |
| --- | --- | --- |
| Job Title | Name | Date of Inauguration |
| Representative Director | Yuichi Kita | October 1, 2023 |
| Director | Jun Funabashi | October 1, 2023 |
| Director | Kenta Takubo | November 1, 2023 |
| Director | Tuyoshi Hanzawa | November 1, 2023 |
– Comments from Representatives of Each Companies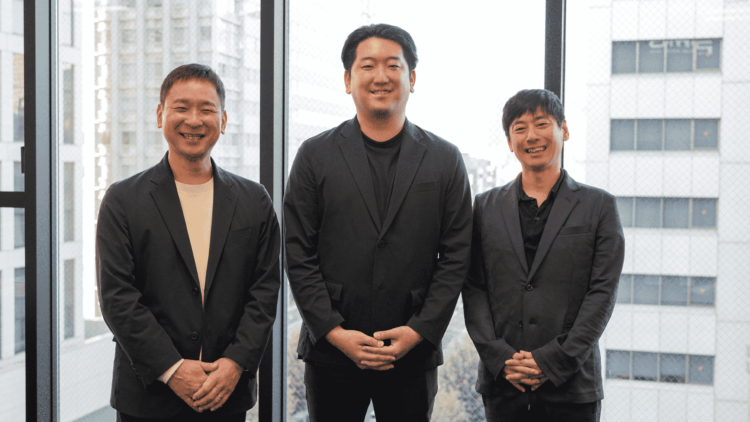 (From the left: MetaLab representative director Yuichi Kita, Brave group representative director Keito Noguchi, D1 representative director Tuyoshi Hanzawa)
Brave Group Representative Director Keito Noguichi
We are very pleased to have D1, a development partner of our subsidiary MetaLab and a 3DCG production and XR application development company, join our group.
D1 has an excellent track record in a wide range of entertainment content, including animation and games, and we are looking forward to the new value that will be created by combining the technical development capabilities of its 60 employees with our content and services.
The business integration with D1, which has a base in Thailand, brings the number of overseas bases to 3 countries (following the U.S. and the U.K.). We will continue to accelerate our global challenge by implementing management integration on a worldwide scale for further growth.
D1 Representitive Director Tsuyoshi Hanzawa
We are very pleased to announce our management integration with Brave group.
We have had many opportunities to communicate with MetaLab through our platform development and production work together, and we have found that not only do we share the same vision and direction as Brave group, but also that the service areas of MetaLab and Brave group and the development and production areas of D1 are a perfect match.
At D1, our goal is to create and disseminate entertainment that stimulates the spirit of fun, and our staff will continue to work as one to achieve this goal.
MetaLab Representative Director Yuichi Kita
We are very excited to be in the same group as D1, which we have been working with since MetaLab's inception, and look forward to taking on many more challenges in the future.
MetaLab has also reviewed its vision at this period of time when we go under new management. The new vision is "Driving the world's possibilities with cutting-edge technology – a group of entrepreneurs who continue to take on the challenge of contributing to society". The entire team will continue to work together to realize this vision and provide services that contribute to society.
– MetaLab Member Profile
Representative Director Yuichi Kita
After graduating from university, Kita worked at a digital marketing company in various positions before becoming a director of the company and building a career in management. After that, Kita held key positions mainly in the area of business development at several startup companies, and joined Brave group in October 2021, and became a director of MetaLab in April 2022. He has been the representative director of the company since October 2023 (current position). He has developed the metaverse school "ME Campus", the fan service "FAVii", and counseling services on the metaverse. He also assists companies in entering the metaverse.
Director / Brave Group Director and Executive Officer Jun Funabashi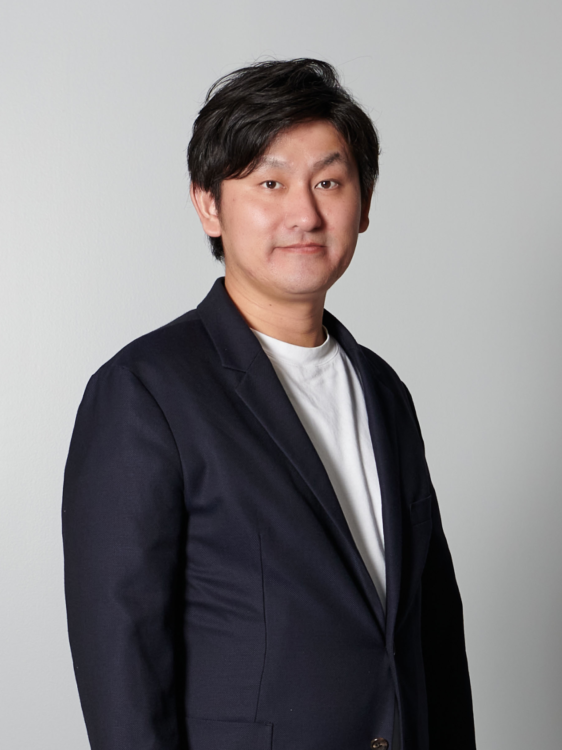 Certified Public Accountant
Funamashi joined Grant Thornton Taiyo LLC in 2009 and was engaged in IPO preparation advisory services, financial due diligence services, and internal control establishment advisory services, focusing on statutory audits of listed companies. He was appointed as CFO of Brave group in 2020, and as Director and Executive Officer of Brave group in July 2022.
Director Kenta Takubo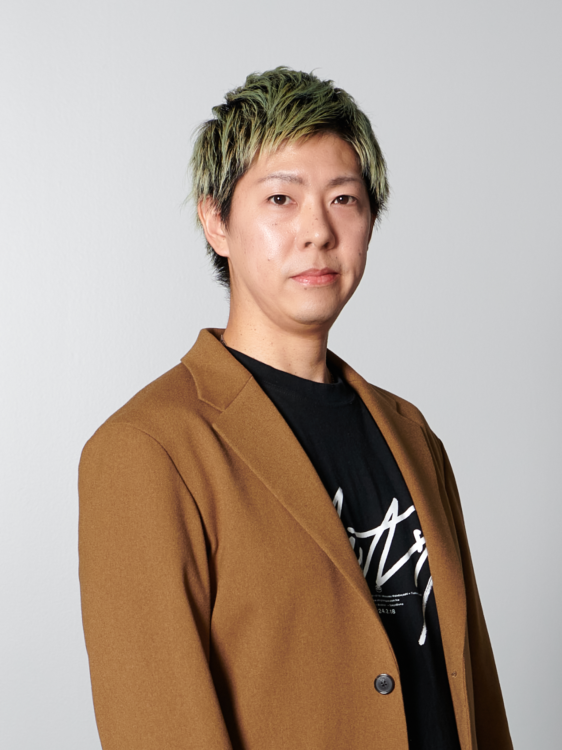 In 2009, Takubo joined CyberAgent, and was involved in operations such as the avatar service Ameba Pigg. In 2014, he became the representative at Takusta, a subsidiary of CyberAgent and was involved in the development and operation of a live-streaming application. In 2017, he joined Recruit Co. From November 2023, he became a director of MetaLab.
Director / D1 Representative Tuyoshi Hanzawa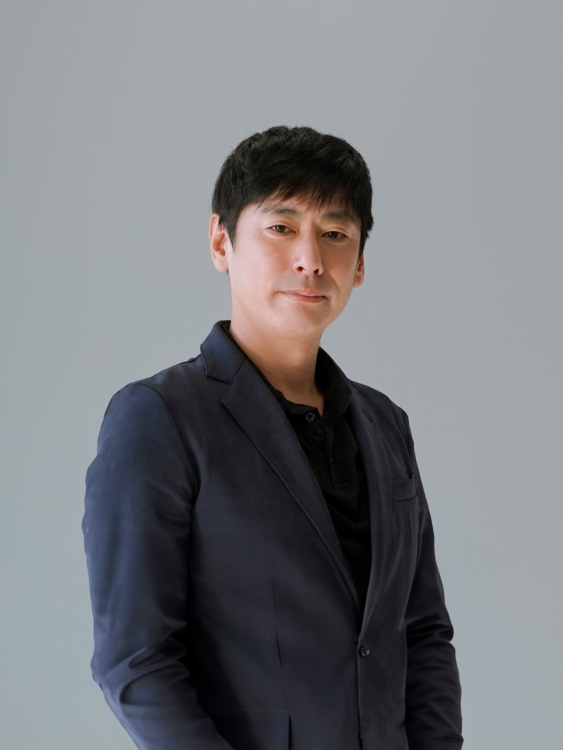 Since 1998, he worked at Sony Computer Entertainment creating games for PlayStation. Later, he worked as a 3DCG director for the anime, Cowboy Bebop: The Doors of Heaven. In 2001, he founded D1 Corporation, and in addition to 3DCG for games and animation, he has established a motion capture studio, developed overseas business in Southeast Asia, and plans to develop a wide range of applications. He is particularly strong in the XR and digital domains, and was in charge of developing digital fixtures for the SHISEIDO GLOBAL FLAGSHIP STORE in 2020. In November 2023, he was appointed as a director of MetaLab.
– Recruitment Information
As of October 1, 2023, Brave Group has 157 employees (234.3% compared to last year) and 11 group companies, and we are expanding our organization as we diversify our business and services.
Please refer to the following job list page to see the positions that are currently available.
https://recruit.bravegroup.co.jp/recruit-information/