RIOT MUSIC  held a free online live performance <Onebrella> on Saturday, September 9 to celebrate the third anniversary since the debut of Suzuna Nagihara, an artist belonging to its virtual music label, Meteopolis.
To commemorate her third anniversary, we have released a merchandise set that includes two items; a "full graphic hoodie" and a "B2 tapestry".
We also announced that a one-man birthday live concert will be held in Tokyo on Saturday, December 16.
Streaming held here:YouTube channel凪原涼菜 / SUZUNA NAGIHARA
https://youtube.com/live/4CjBE3CgKmY
In Suzuna Nagihara 3rd Anniversary Live <Onebrella>, her sixth original song "Nijiiro no Mahou (Rainbow Colored Magic)" was performed for the first time. This song was provided by RamSeeni, who is also the composer and arranger of "Kansaete Kurushiiwa" for the renowned "Zutto Mayonaka de Iinoni" (a.k.a. Zutomayo).
Other details about Suzuna Nagihara's Birthday Live 2023, including further information and merchandise, will be posted on the official Meteopolis X account, so please follow us and wait for more information.
Meteopolis Official X(Twitter):https://twitter.com/Meteopolis_proj
■About the 3rd Anniversary Live Performance
【Official Title】SUZUNA NAGIHARA 3rd ANNIVERSARY LIVE <Onebrella>
【Date】Saturday, September 9, 2023. 20:00 Start.
【Streaming Channel】凪原涼菜/SUZUNA NAGIHARA:https://youtube.com/live/4CjBE3CgKmY
【Performing Artist】Suzuna Nagihara
▼About 3rd Anniversary Merchandise Set
<Date of Release> Saturday, September 9, 2023. 21:00 Start.
<Merchandise Information>
・Nagihara Suzuna Onebrella Oversize Zip Hoodie
High-quality oversized zip hoodie, fully printed on high-quality material.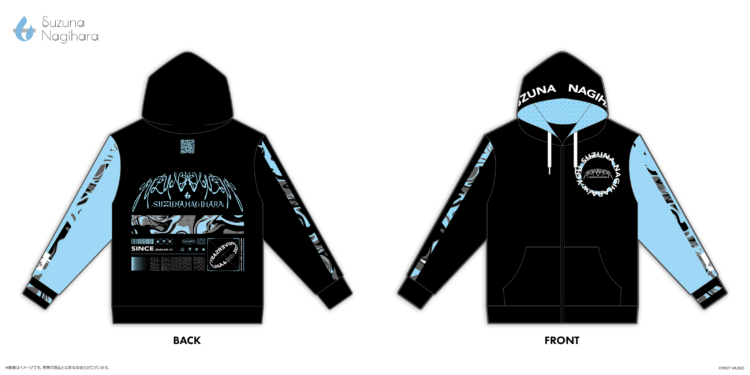 ・B2 size tapestry with new illustrations by illustrator Laru.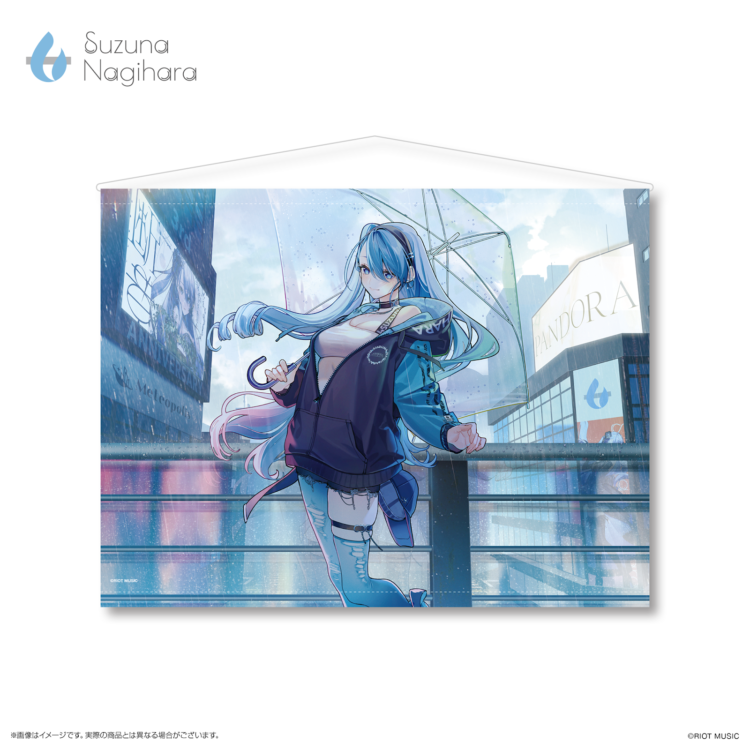 ・Meteopolis certificate No.14 「Suzuna Nagihara」
https://riotmusic.store/products/2309-suzuna-anniv-onebrella
■About Suzuna Nagihara Birthday Live 2023
【Official Title】SUZUNA NAGIHARA BIRTHDAY LIVE 2023<Hiderain>
【Date】Saturday, December 16, 2023
【Location】ZEAL THEATER TOKYO:https://zeal-theater.com
【Performing Artist】Suzuna Nagihara
■Suzuna Nagihara Profile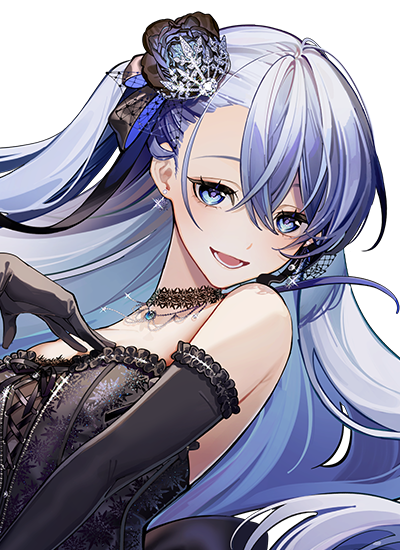 Artist belonging to "Meteopolis".
Suzuna is a possessive singer with a sharp sensitivity, characterized by her well-developed high sound area. She has both power and delicacy in her voice, and her emotionally charged vocal moves the heart. Her desire to inspire and help people through singing led her to become a singer.
・Official X (Twitter) https://twitter.com/suzuna_n_RIOT
・YouTube https://www.youtube.com/channel/UClqZm49qdCGaV96s2ZN9–Q
■About RIOT MUSIC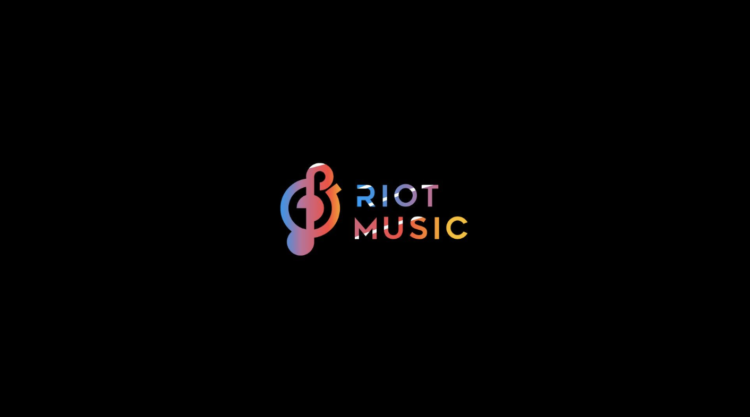 RIOT OF EMOTIONS – Evoking Life-Changing Emotions –
RIOT MUSIC dedicates itself to manifesting "songs that move you!"
Using the raw emotion our artists labor into their music to shake the soul, we strive to evoke unknown feelings.
If we change our emotions, we can change our actions, and if we change our actions, we can change our lives.
Our philosophy is to "evoke life-changing emotions!"
By transcending countries and generations, we desperately want to make the world a little bit of a better place by sculpting songs that anyone can find strength in. "RIOT OF EMOTIONS" carries that weight.
While the word "RIOT" may at times be used negatively, it carries sentiments of being "uninhibited", "multi-colored," and "captivating." We'll make songs with "multi-colored" "captivating" emotions that will "uninhibit" the walls in our hearts and start a more thoughtful "RIOT!"
<Relative Links>
Official Site:https://riot-music.com/ 
Official X (Twitter):https://twitter.com/RIOTMUSIC_info